DO School's Entrepreneurship for Good Program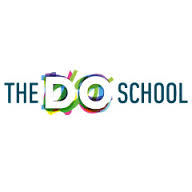 INFORMATION
The DO School is seeking highly motivated and talented emerging social entrepreneurs and intrapreneurs. Applicants should be able to demonstrate a track record of being passionate about addressing social issues and creating and spreading innovative social change. The program invites 20 young entrepreneurs to spend 10 weeks on campus in Berlin (15 May – 24 July 2016).
Applicants should find concrete, measurable ways for them to track their impact. In particular, Applicants will be asked to:
Identify new areas in big companies that aren't already covered by employee satisfaction surveys.
Create an amazing solution that is easily scalable and transferable, i.e. to other companies.
Empower individual and structural change by making its effect measurable.
A total of 5,000 EUR are awarded to the three most convincing venture plans after Fellows have successfully finished the first 10 weeks in Berlin.
CONDITIONS
The participants should be:
Emerging social entrepreneurs
Between 21 to 31 years old, no restriction of nationality.
They should have interest, skills and an idea that they want to implement during the Entrepreneurship for Good Program.
Candidates may come from (but are not restricted) to the fields of HR professional, psychologists, intrapreneurs, happyness experts, organisational development experts or UX designers.
APPLICATION
Applicantions must be completed online.
DEADLINE
11/02/2016
MORE INFORMATION