Elizabeth Neuffer Fellowship for women journalists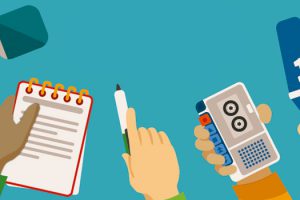 INFORMATION
International Women's Media Foundation (IWMF) is currently inviting applications from woman journalists around the world for its 2016/17 Elizabeth Neuffer Fellowship. The goal the fellowship is to provide women journalists with a transformative experience by offering them opportunities to complete research and coursework at leading academic institutions and build reporting skills through internships at major U.S.-based media outlets.
The Fellowship will last seven months, from August 29, 2016 until March 28, 2017. The selected fellow will complete research and coursework at MIT's Center for International Studies and internships with media outlets including The Boston Globe and The New York Times.
The Fellowship covers:
A fixed monthly stipend will be provided to cover housing, meals, and ground transportation during the fellowship. But the fellowship does not include a salary.
Round-trip economy airfare will be purchased from the fellow's place of residence to Washington, D.C., and from Washington, D.C., to the fellowship city.
The fellow will receive health insurance during the program.
For fellows residing outside of the United States, the fellowship also covers the costs of applying for and obtaining a U.S. visa.
The fellow will be fully responsible for any additional incidental expenses and other costs.
CONDITIONS
The applicants should:
Be women journalists whose work focuses on human rights and social justice issues.
Be journalists working in print, broadcast and/or Internet-based media, including freelancers (at least 3 years experience is required)
Have excellent written and verbal English skills.
APPLICATION
Application should be completed via online, candidates should create an user account in the website of the organization.
DEADLINE
29/04
MORE INFORMATION