Essay Writing Contest by Custom-Writing.org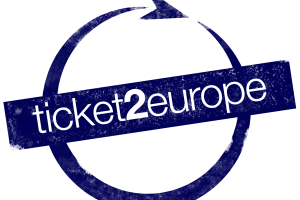 INFORMATION
The aim of the Essay Writing Contest is to give students the opportunity to demonstrate their writing talents and win an award for them.
Our Essay Writing Contest is not only about finding people who can write well. Indeed, the aim of the contest is to identify individuals who have both critical thinking and writing skills. The 2016 Essay Writing Contest focuses on two aspects: the ability to think critically and the ability to express thoughts clearly and logically.
CONDITIONS
There are no strict requirements for participants. Custom-Writing.org requires the following:
Participants must be students of any educational institution in any location. Academic level and major do not matter.
Each student must write an essay on one of three given topics that fulfills all instructions and submit it before the deadline to contest@custom-writing.org.
Participants must share this post on their Facebook, Google+, and Twitter accounts and attach screenshots to prove it when submitting the essay.
By submitting an entry, students agree to the terms and conditions of the contest and acknowledge that the choice of the judges is final.
APPLICATION
Participants must follow all instructions to be eligible to win the contest.
Write one essay on one of following three topics:
Why do you think it is important for students to improve their essay writing skills?
How can having less homework help improve learning?
Are the requirements of academic writing too strict? Should writing be simpler for students?
Essay requirements:
Has a word count of 450 – 650 words (excluding footnotes, bibliography, title page, and article title)
Is written in US English
Contains no plagiarism
Has a file name of "Essay Writing Contest_Last Name"
Is submitted in .doc or .docx format
Has a bibliography that lists two or more peer-reviewed sources and no sources older than five years
Uses the APA formatting style
Send your completed essay to contest@custom-writing.org by the deadline given below.
REWARD
Scholarships of $1800 in total will be awarded to the best three essay writers:
1st place: $800
2nd place: $600
3rd place: $400
Winners get more than just significant cash prizes—their talent will be recognized by our proficient writers and editors, and their works will be published on the Custom-Writing Blog.
DEADLINE
Final deadline for submission: midnight EST on December 10, 2016.
MORE INFORMATION