Dream It, Do It! Summer Camp in Ares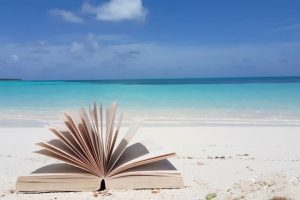 INFORMACIÓN
Ticket2Europe is happy to inform you that we plan to deliver an English immersion camp in Ares, A Coruña, this summer. As a brief summary of our plan we can tell you that the camp is a 5 DAYS OF EXPERIENTIAL LEARNING IN ENGLISH ABOUT OUR DREAMS, OUR GOALS, OUR REALITY AND THE WAY TO LIVE A HAPPY LIFE.
The camp will take place in Ares, from Friday 27 July – Tuesday, 31 July, 2018.
The schedule will be 11-14, (lunch Break from 14-16), and 16-19 each day for maximum fun and learning!
Though the camp is free of charge, you need to bear in mind that you have to arrange your own accommodation in Ares. Of course, we are happy to help you if you need any assistance.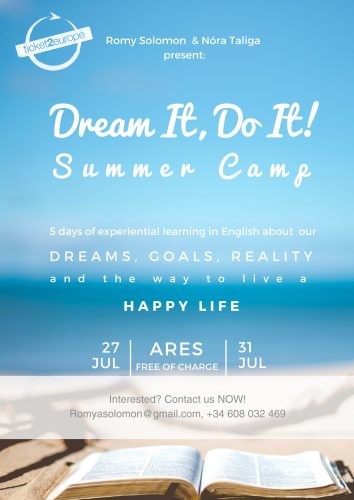 REQUISITOS
During the camp we aim to work with young people between age 13 and 18. As one of our objectives to improve English speaking skills, we do require a certain level of English knowledge: you have to be able to express your ideas, opinion and feelings.
SOLICITUD
You can apply via e-mail to romyasolomon@gmail.com or nora.taliga@ticket2europe.eu.
We encourage you to take a look at our survey prepared to have a better understanding on the needs of the participants of the camp – give us your input, please, if you're interested in joining this project!
We are waiting for your e-mails latest by 1st of July, 2018. 
MÁS INFORMACIÓN
Feel free to contact us with any questions or concerns you may have! 🙂