BUSTENI, ROMANIA 11-19 APRIL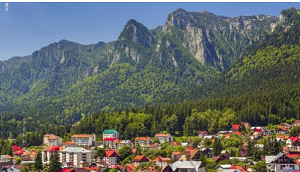 Project description
Partner countries: Romania, Italy, Spain, Bulgaria, Poland and Turkey.
Participants: 30 participants (4 participants /country+ 1 group leader)
Target group: young people age 18-30
Language: The working language will be English
Find the Need, write the Change" is an Erasmus + Youth Exchange implemented by ASK Yourself
Association. The project will take place from June 11-19 April 2019, in Busteni, Romania and it will
gather participants from 6 partner countries: Romania, Italy, Spain, Bulgaria, Poland and Turkey.
Our main objectives are to help young people to:
1. Increase their knowledge about the 3 types of education (formal, non-formal, informal), and Erasmus+
opportunities, by participating in the mobility and the dissemination activities.
2. Learn a minimum of 5 different non-formal methods that will improve their self-development, and
their teamwork skills.
3. Learn more about the 6 participating countries by working in intercultural teams and by being in an
international environment (another country, intercultural night, informal learning).
During the project we will learn both in a theoretical and in practical way. We will learn many new non-
formal education methods and we will have the chance to practice our methods in a local high school.
We will focus on personal development methods and team work.
Venue and accommodation
The project will takes place in a hotel in Busteni. Participants will be accommodated in rooms of 2-4
people, with private bathroom. There will be separate rooms for boys and girls.
The menu will take into consideration special diets.
Arrival and departure
You are expected to arrive on the 11th April until 2 PM in Bucharest airport. We will provide transport
from Bucharest to Busteni. We will give more details about the transport to the final list of selected
participants.
The departure from Busteni will be on the 19th April, in the morning, with a bus.
You can arrive with 2-3 before the project or stay 2-3 extra days after the project if you want some extra
free time, but you will have to find your own accommodation for the extra days.
Travel expenses and reimbursement
The participants will be reimbursed for their travel expenses TO and FROM Busteni.
Reimbursement amount per country:
Spain: 200 euros/participant
Italy, Poland, Turkey: 180 euros/participant
Bulgaria: 80 euro/ participant
Romania: 30 euros/ participant
 You will receive the transport money 1-3 months after the project.
The reimbursement will be done through bank transfer to the accounts of each partner organization. The
organization will then give the money to each participant. You don't have to contact the sending
organization, because we are personally in contact with them and we will give them your bank account.
Keep ALL the tickets, boarding passes and invoices in order to get reimbursed.
Accommodation, food and coffee breaks are covered by the project.
We will make sure to provide also vegetarian/vegan meals upon request.
Youthpass
Within the frame of "recognition of non-formal learning", participants will receive a "Youthpass"
Certificate. Youthpass is an official recognized tool in order to validate non-formal learning aspects
gained during the training. This certificate has international recognition.
If you need further information, you can contact us at: oanarizescu@yahoo.com