ESC en Austria en iniciativas culturales, juveniles y deportivas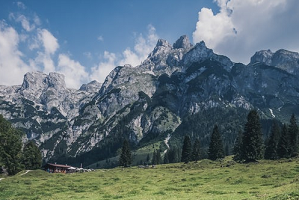 Buscamos dos personas interesadas en hacer voluntariado europeo y disfrutar de este ESC en Austria en iniciativas culturales, juveniles y deportivas.
Sobre este ESC en Austria
The hosting organization is a non-profit and non-governmental organisation/association specialised in supporting youth, culture and sports. Since ten years, the hosting organization has significantly been contributing to the establishment of intercultural and socio-cultural activities in the area of Graz and the province Steiermark.
Objetivos del ESC en Austria
It is our ambition to promote the idea that the living together of different cultural identities is not a contradiction. On the contrary, we want to
emphasize the positive aspects of a diverse society. Our activities focus on equal-treatment and non-discrimination as well as on the overcoming of cultural biases.
Additionally, we are committed to create equal opportunities of societal participation by providing (or establishing) educational programs with the aim to foster for our clients the possibilities on the labour market. Our work is based on a diverse and intercultural approach. All our projects and activities are elaborated and implemented by a professional team. Another important part of our work is cooperating and networking with other social-, youth-, educational- and migrant organisations. JUKUS functions as an information/ drop-in centre where answers to social issues, employment and education based questions are provided. Furthermore, we organise a broad variety of diverse cultural events and socio-educational leisure time activities.
Tareas del ESC en Austria
Counselling the young people concerning educational- and employment affairs, public youth work and sport activities as well as cultural events and social engagement. Each year the hosting organization runs an exhibition. The topics are always of high importance for the society, e.g., such as an exhibition focussing on the immigrant workers of The Former Yugoslavia. Moreover, the hosting organization runs a youth center. Main target group of this youth center are migrants.
Duración:  two [2]  Volunteers  from 1st of April 2019 to 31st of March 2020.
Deadline: This should be done  until around mid of March 2019 at the latest.
Lugar: Graz, Austria.
We will study carefully all applications and selected candidates will be invited for a Skype interview. The selection of volunteers will take place in the upcoming weeks.
For the selection of the volunteers we will need:
– Europass CV with picture (made in the last month) with Skype username included.
– Motivational letter, writing that your sending organisation will be "Building Bridges". We ask all candidates to send a specific letter of motivation – why they want to volunteer with us rather than just a general EVS one. The volunteer is chosen according to his/her motivation and interest in the project and the activities. It will be paid special attention to cover letters.
All documents written in English you can attach below with subject: "ESC Austria (Graz). YOUR NAME. YOUR SURNAME" to asociacionbb@gmail.com