Fantasy Camp in Belarus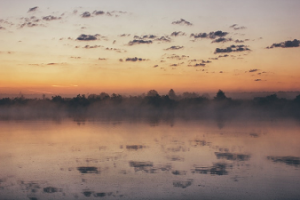 Hello, everybody! Our "Fantasy Camp" is situated in Belarus. We are happy to announce that summer shifts are coming soon!
We invite volunteers who want to spend a wonderful and unforgettable time in a bit crazy (in a positive way), but amazing camp where you have an opportunity to share your language skills by teaching children aged 9-17 English (and if you wish your own language as well).
International communication is our primary goal. Children come here to meet and communicate with active, positive, and alive foreigners who often become their friends even in such a short time!:) It'll be great experience for you, our future volunteer!:)
This camp is a big family, and I personally fell in love with children, teamleaders and volunteers! If I were you, I wouldn't miss such an exellent chance to join us, feel this indescribable atmosphere and become a part of an incredibly funny, and loving family!:)
MAIN REQUIREMENTS: 18-30 years old, active and open-minded people who speak English fluently and love children:) Experience of working with children is welcome!:)
!P.S.! Unfortunately, African and some Asian countries can't participate because of the difficulties with border documents. Hope for understanding.
THE DATES:
1)29.06-16.07
2)18.07-04.08
3)06.08-23.08
The duration of each is 18 days.
THE PLACE: the building in soviet camp located in the nature 40 km frоm Minsk, the capital city of Belarus.(transport is provided to the camp)
We cover the visa and insurance, you have only tickets at your expense! You'll also have an accommodation and meals for free:)
For more info send an email to summercamp@inbox.ru! We are waiting for you!