URGENTLY LOOKING FOR 1 FEMALE VOLUNTEER FOR a 10 MONTH ESC APPROVED PROJECT in ITALY.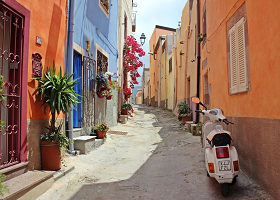 (Preferably volunteer from PORTUGAL but you can candidate yourself also from other countries- priority anyway to Portuguese).
Associazione Agrado, Italian coordinating organisation is looking for 1 motivated female volunteer, especially from PORTUGAL, for the beautiful ESC/EVS project "THIN THE BORDERS, MAKE THE DIFFERENCE" which will start on 1st May for 10 months- till 1st March 2020 in the South of Italy (Caulonia, close to sea, in Calabria) in Cooperativa PATHOS where our trustful partners and friends work with passion and motivation with Asylum seekers. You will work with a Spanish volunteer already selected.
If interested, please send me an email with your CV and motivation letter by 1st April:
laris.guerri@gmail.com