Viden Djurs – Kalø Økologiske Landbrugsskole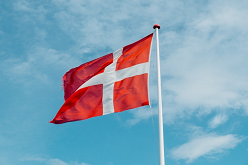 Kalø Økologisk Landbrugsskole is the only school in Denmark educating young people in the field of organic agriculture. The approximately 100 students and future farmers are instructed in domestic animal care, cultivation of plants, technical skills, social studies, economics, production and management.
The school is placed in a very beautiful Danish countryside near water, forest and cultivated fields. Personally and collectively we highly value ecology, community, development, credibility and quality in everything we do.
The students can choose to live at the school. This creates the best possible way of forming a close relationship with each other as well as with the staff. The atmosphere at the school is very informal and the placement will be great for a volunteer who is not afraid of getting his or her hands dirty from digging up vegetables or helping out taking care of the animals in the stables.
Kalø Økologisk Landbrugsskole has an international programme called "Global Organic Farmer". Classes of this program consists of 50% Danish and 50% foreign students from EU countries. The foreign students live at the school together with the Danish students, creating an international environment.  The staff consists of: Agronomist, agricultural technologist, kitchen staff, farmer, IT, leadership, consultant, craftsman etc.
In total there is about 25 people working at Kalø. The staff is used to dealing with intercultural as well as interlinguistic differences appearing among the young people.
The school is placed 15 minutes walk from the city Rønde (approximately 3000 citizens, various stores) next to Mols Bjerge National Park. It takes 30 minutes by bus to get to Aarhus (Denmark's second largest city) and there are several bus lines going there.
In order to apply please fill out the application form by following the link HERE  and send it along with your CV to evs-denmark@afs.org as soon as possible and before the 22th April (the 22th included) 2019. If you have been shortlisted for the project we will contact you for a skype interview before 30th April 2019.
Please be aware that your application and supporting documents will be shared with people involved in the selection process within AFS Interkultur Denmark and within the hosting project. If you are selected for the position, your application will also be shared with AFS local chapter, your mentor and your host family. We look forward to receiving your application provided you can accept this.