EVS – European Voluntary Service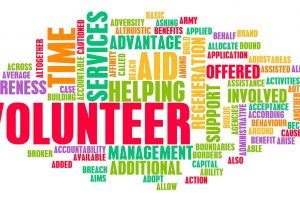 What is EVS?
It's a European Voluntary Service. This program started in 1999, it gives the opportunity to young people (18-30) to be a volunteer in a European country. Areas for volunteering it very differently: natural, children, elderly people, art, IT, and many different areas, and it can be a mix.
The important role of the program :
Hosting organization
VOLUNTEER
Sending organization
Hosting organization is an organization that host you for a program, generally hosting organization put EVS vacancies in there official website.
Sending organization is the organization that sent you from your home country. Just when you find the program, you have to find sending organization in your country too.
But there is some case when the sending organization already have notice about sending organization in your country. It means that in this case, you don't need to look for a sending organization.
And most important role is the role of volunteer. It's you and your motivation to be the volunteer.
In this case, very important TO CHOOSE THE PROGRAM NOT THE COUNTRY.
I know that many people have a dream to visit some country, and EVS the way to realize this dream, but if you don't like this program, you will not work with pleasure and maybe you will stop the program and came back. I know some cases like this.
To get accepted you need to send to the ngo which is taking part of the project, your application form. Show your interest in the project, why you want to be a volunteer in that project, your motivation, your skills, etc. Make something different to catch their attention!
Now EVS is part  of European  Solidarity Corps (ESC) it means that for participating in EVS you need to register in the website of ESC  https://europa.eu/youth/solidarity_en. This website will take you to other programs and opportunities.
During of EVS host company give you accommodation, food,pocket money and pay for your transportation to come to the host country and come back to your country.
In general, during this European Voluntary Service you have to live with other volunteers from different countries, it means that you will share a flat and culture, it give you the opportunity to have knowledge about different countries, and during this EVS you become more independent.
To find information about the European Voluntary Service program you can look in there official website :
https://europa.eu/youth/volunteering/evs-organisation_en
You can find as well groups in Facebook such as :
https://www.facebook.com/groups/EVS.vacancy/
Go to  the dream!!!
Good luck