"ABCreativity" Outcomes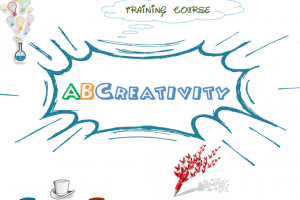 In January of 2019,from 21st to 27th, representatives of Ticket2Europe took part in a training course "ABCreativty" , which was hold in Leszno,Poland. Together with youth workers and young leaders from Poland, Romania, Greece, Italy, Portugal, Bulgaria and Czech Republic they explored the topic of creativity and innovation and how to use it in the local communities and in NGOs reality.
The main objectives of the projects where based on the development of the concept of creativity, raising awareness and importance of it to the society, NGOs and people,on the other side  taking creativity as the central discussion for inclusion and equality of people in the society nowadays. With the help of the trainers,participants took part in the development of creative tools to work with youth and raise quality of youth work in their organisations. Overall, participants were equipped with tools aimed to develop creative thinking among youngsters, helping them to overcome challenges and empowering them to take active part in the society, as well as  raising awareness of youngsters on topics such as social inclusion, diversity, tolerance and acceptance of individuals and
cultures.
As a result of the hard work and dedication during the project and after the main activity the whole team of trainers and participants created interactive magazine,which covers all the topics discussed during the program, starting with concept of the "Erasmus+" and non-formal education and deepening into  the subject of creativity. In the magazine you will find different methods of creative thinking,use of creativity in real life situations and in innovative approaches.This amazing magazine is available with the following link:
https://view.joomag.com/abcreativity-erasmus-/0067632001550565491?short
The hosting organisation "Fundacja Arena i Świat" created a video-clip, going through all the moments of the training course – sessions,cultural evenings,city tours and challenges with the local youngsters, while participants of "Rosto Solidario" from Portugal captured the moments of project from their perspective, making it in a shape of the vlog. Here we are sharing with you these two amazing videos, so you will also see how cool and fruitful this project turned out to be:
From our side we want to thank the hosting organisation "Fundacja Arena i Świat" and partner organisations, as well as participants and trainers for this amazing project.