Time is running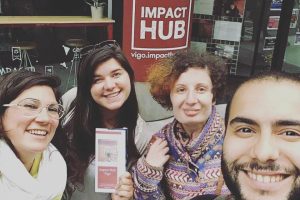 This week runs fast, it is very interesting and full. Generally every week here is different. Now I have only one problem, that time runs fast. When I was in Armenia, I thought that 7 mounths it's really long time, but now I understand that 7 mounths are very short time. Yes, the city is not very big, but I find new amazing places every day, and every day I fall in love with this city again.
I improve my English and Spanish, it's gives me self-confidence.
I love very much our Saturdays too, because every Saturday we go to the nature and work with team of Vaipolorio. It's amazing team, were every person does everything to save nature. Be part of this great family it's good.
Yes, it is early to speak about coming back , but I already know exactly, that when I come back home I will miss everything.