EVS or when dreams come true: Zara's first impression

I had heard about EVS many times and this program was very interesting to me. I applied many times and finally received invitation from Spain, Pontevedra. When I knew that I was selected I, of course was very happy, but I had some fears, too. How will it be, what kind of people will I meet? It was my first trip alone, and I thought about it a lot.
I should say that travelling alone for the first time it's really hard. I went to Moscow for  visa, then Madrid and then Pontevedra, so tiring! The first week was also hard for me: new people, new culture. But thanks to my colleges I was able to overcome this difficulty. Good people who helped me. The city, which is really very nice. People are very pretty and kind, always ready to be helpful here. Of course it helps to accustom to these new places quickly and easily. It is no long time that I'm here but I have already felt more adult and independent. I am sure that the changes in my life and in my character will be continued every day. I hope that communication with many people and my diligence will be helpful not only for me, but also for other people around. I meet new people every day who are people really open-minded and I learn from everyone something new and I am very happy that many people are interested about Armenia, asking me a lot of questions about my country.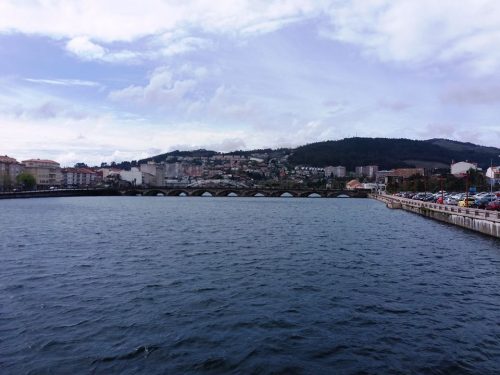 I work as a volunteer with a great pleasure. When you understand that you can help other people even with little things it gives you a lot of happiness.
I started to do translations, write articles and overcome my language barrier. Little by little I do it.  I hope that every day, my language level will be developed, and after this experience I will know Spanish and English very well and speak more fluently and confidently.
These weeks were really amazing. We meet very interesting people, we began to work in interesting places such as Arroelo, where the team is very nice and creative. They at once accepted us in their great family. We had English breakfast during rehearsal to many interesting teas that created our colleagues. In Arroelo I met a kind women, and she likes Armenian and Armenia very much, this fact, too, forced me to feel at home.
We have also started to work in Vaipolorio, an organization that does everything to save the nature. We went to the river and cleaned around it, it was very good. In spite of the fact that Pontevedra is not a big city, it has a very rich cultural life, and you can find many events to enjoy your time here.
Zara Askaryan (Armenia)
Voluntaria SVE en Ticket2Europe