«Our trip to Poiana Negrii was full of great moments. At first, we arrived quite tired because we didn't sleep too much in our dear "Magic Bus". In spite of that, the first day was one of my favorite ones. The place was amazing, as great as people had told me, not only because of the landscape but also because the hotel was really comfortable. Moreover, the first day we hadn't met each other, so learning all our names was quite difficult for me. Luckily, we did some "name games", just to remember all of them, which was really funny.
Turning to other point, "Cultural Nights" was the most interesting part of the experience. We learned a lot of cultural things about different European countries, Romania, Czech Republic, Lithuania, Estonia and Spain, like traditional dances, food or music.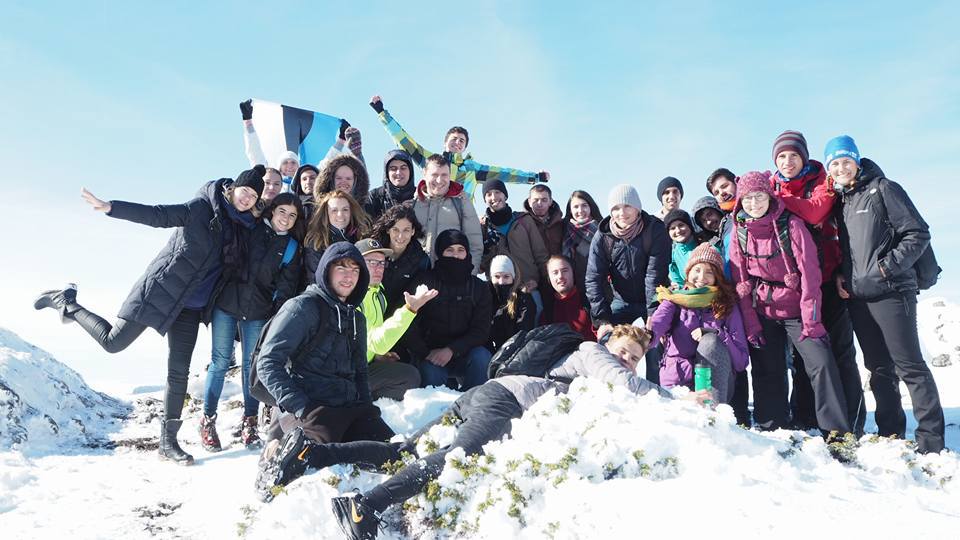 In the same way, we did lots of indoor and outdoor activities, both were conditioned by the weather, which was not so good, but in spite of that, finally we could do almost everything. Activities which had more acceptation were cinema, theatre, trekking, flash move or our visit to Vatra Dornei. In addition, we also did some "ECO-presentations" about some topics or ideas related to how to keep a sustainable environment.
As it was an "ECO-Project" for me, the most useful activity was the visit to Vatra Dornei, because we cleaned the rubbish which was on the road and also we planted a "symbolic tree" that reflects perfectly our fantastic trip.
To conclude, I recommended to everyone going to projects like this one, I'm sure you will spend a great time, making new friends and also you'll learn a lot about different countries.»
Take a look at the project results on the official «Eco-life» blog!
Ricardo Cebreiros Ríos
Participant in the Youth Exchange «Eco-life»
9th-19th of October, 2016 (Poiana Negri, Romania)