We'd like to share here the zine created during the youth exchange "Active Solidarity" by the young volunteers who took part to this amazing project!! The Zine was created thanks to the help of the creator of Queer Ink, a Queer publishing initiative based in Athens.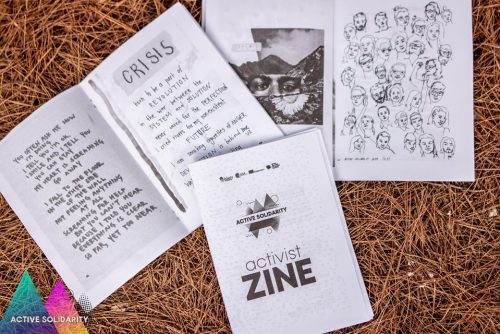 Developing the zine was extremely useful to discover and develop the creative skills of the participants empowering them and pushing them to learn and improve their ability in media and art communication.
You can check the zine at this link!