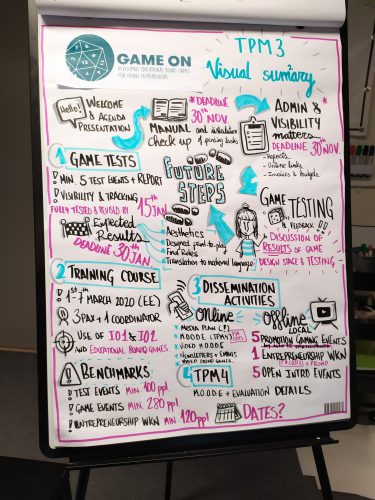 Team of Ticket2Europe attended another transnational meeting of the long term project "Game-On: Developing Educational Board Games for Young Entrepreneurs" organized in Orebro, Sweden, under the management of the incredible team from "Awesome people". It was already a third meeting of the project involving youth organizations from Estonia, Greece, Spain and Sweden and focusing on their progress so far since the previous meeting in July.
The 3 day reunion was scheduled in a way to cover all the updates from each partner regarding the development of the board game prototypes and testing of them with other coordinators, as well as checking the status of the board game manual for the educators. As it was agreed in July, each country developed 2 prototypes of board games according to their target groups and learning needs – Ticket2Europe brought a narrative/storytelling game on the topic of self assessment and self management and another role game on development of soft entrepreneurial skills. All games were play tested with the other
coordinators and it was very useful to get feedbacks regarding the mechanics and the learning outcomes for the future improvements.
After the all testing we agreed on the future steps regarding the manual, admin and visibility matters. The most important now is to improve the prototypes and play test them in local realities of each partner with the specific target groups and afterwards prepare printable, ready to play games for the training course of educators, which will be held in March in Estonia. Now it is time to keep on working and finalize these incredible games that are being developed.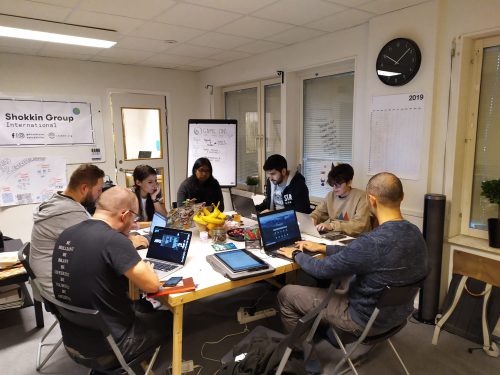 "Game On: Developing Educational Board Games for Young Entrepreneurs" is a long-term KA2 project funded by the Erasmus+ Programme through the Spanish National Agency INJUVE and implemented by Shokkin Group International (EE), Ticket2Europe (ES), Awesome People (SE) and Solidarity Mission (GR).