Post # 6 – "Light Up Entrepreneurship"
Hello everyone! Hope you all doing great. It's been a while since my last post and we are in a middle of a hot summer time now,finally. I decided to take a moment and tell you about the things that I was into recently.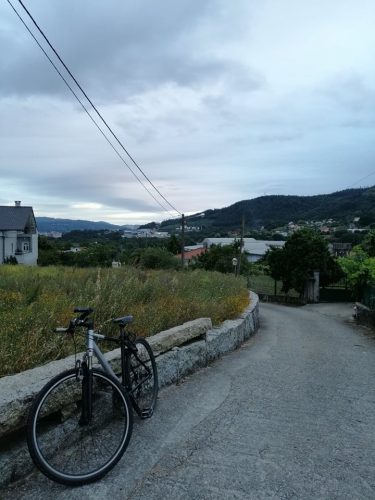 After a month of searching, checking and calling for all the different options for reasonable prices all over Galicia ,on a last day of the spring I finally bought a mountain bicycle that I really like- «old but gold» as you can say. The idea of buying bike was about to explore close rural areas to Pontevedra and surrounding.And I really did- explored a bit of coastline to Marin,forest line following Lerez river from Pontevedra, Campano area and a bit of Poio. I wish I could done more for the moment but the weather condition did not let me do so.If someone says that it is always hot in Spain and especially in summer,my answer will be NOOOOO to that person,at least in the north part of Spain.
Second week of June was one of the coldest that I have seen here – one day it was 10 degrees with a whole day rain( Yes,In Spain and in the summer?!).In spanish its called «Llueve a mares» which is literally whole day rain. For the straight two weeks there was rain and gray sky and i had to wear warm jacket again – the realisation of summer and this things could not come to me together at all. Hopefully the weather improved by the 20th of June as it was approaching the longest day of the year.
This period here is known as the real beginning of summer and celebrated with the name of «San Juan» on 23rd of June. Due to this occasion I decided to have an overnight trip to the north coast city of A Coruna,where celebration are known to be huge. I met with my friends there and first we had a traditional churrasco,which on that day was prepared everywhere in the streets of Coruna. After,close to the midnight we headed towards Riazor beach,where all the celebration was planned to be.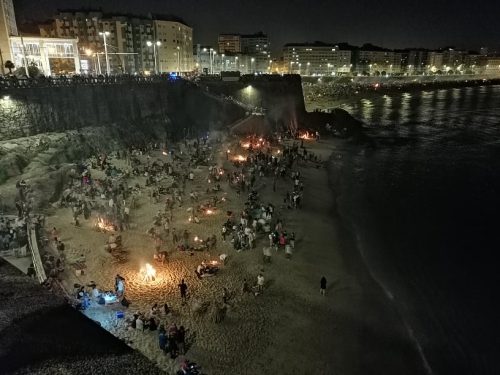 And it turned out to be tremendous – thousands and thousands of people hanging out through the whole  beach and coast line, making hundreds of bonfires and celebrating that night. By the midnight enormous firework started,lighting in a various colours and shapes(even the smiles).But that whole was only a starter – the «main dish» was still in front.
In a while professional  band of about 30 drummers arrived and started giving a drum bit for a thousands of people – the whole beach was dancing and enjoying the vibe of the celebration.The «rave» continued for more than 3 hours with casual breaks for the performers and audience,who for sure needed it in a while.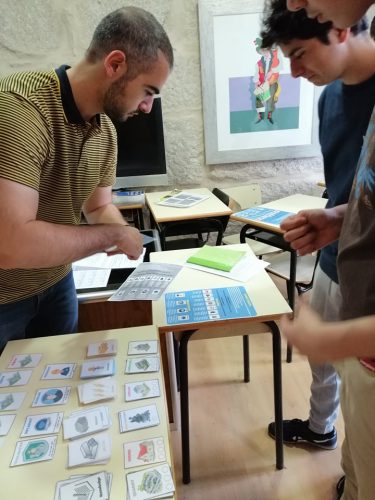 Meanwhile in June I contacted the director of the language school «English Studio»,one of the oldest in Pontevedra and facilitated session of an educational game on the topic of communication with teenagers.The session turned out to be fruitful and rose interest among youngsters. After the game was held debriefing session, where different ways of communication where discussed and also ways of its improvement. From the autumn there will be more possibilities of the involvement of youngsters in non-formal educational activities and I am looking forward to cooperate with the school from the new season,while in July I am going to join there summer camp and gain new skills in working with children.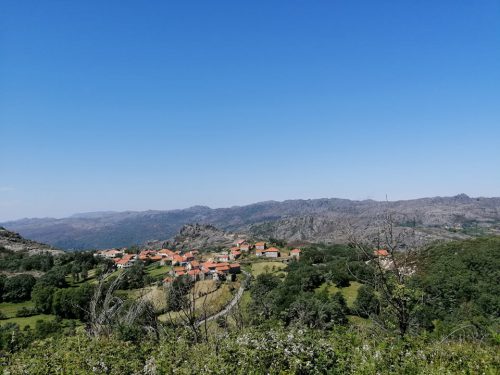 The last weekend of June I joined the team of Ticket2Europe for a weekend  in «Sende» – rural coworking and co-living space in the mountains of Galicia,south of Ourense.The trip took around 3 hours as we had to cross the mountain serpentines and found ourselves in a village of Senderiz.Once abandoned place by the villagers,now has the second life thanks to the enthusiastic couple of Maria and Edo,who created and running this place into a creative area,where nomads from all over the world come across to share experience inspiration and human relations of course.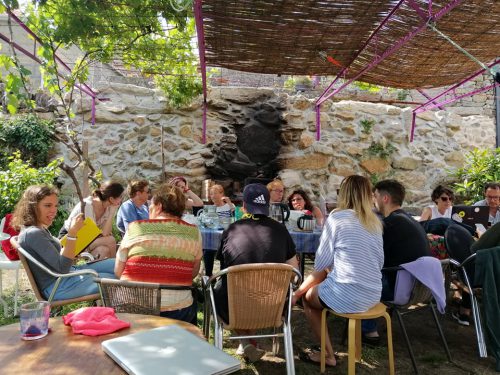 We participated in a creative meetings with our local and international partners – coworking spaces from Spain and Portugal,discussed possibilities of cooperation and possible future projects and for sure had a great time just talking and sharing positive vibes with people. I met a lot of interesting individuals and enjoyed various conversations and playing party games together – one of the highlights of a saturday evening initiated by me , as a fact that I am quite passionate about the games.
Hope you enjoyed the story of my last month and I am wishing you all the best until the next time.And as always… stay tuned!