Post # 4 – "Light Up Entrepreneurship"
Hola Amigos! Como estas? It is almost an end of April and this month was quite a roller coaster , just like a weather in Pontevedra – sunny and rainy and all around.
The first week of April was the one after my on arrival training , which turned out to be quite important one – it gave me an opportunity to look on the things from the other side, to reflect on myself  and my attitude toward people, the place where I live and the things I do. During that week I was getting used to Pontevedra again ,but in a different way,noticing the things which I did not before.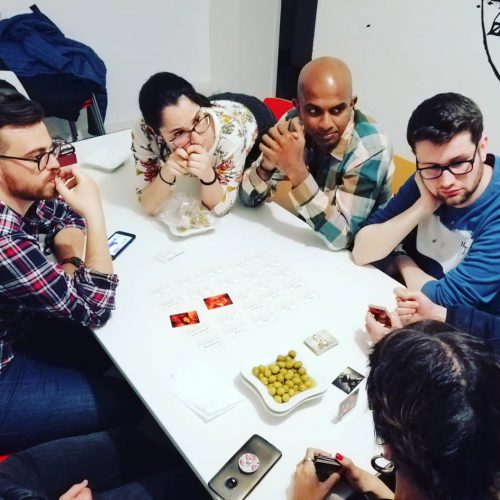 During the second week I got some new tasks connected with the management of the web site and organised the first board game event.Different people from Pontevedra  and not only joined and had a great time playing different games and socializing.I plan to make this event periodically and in near future to hold another one.
«Semana Santa» is a period when things stop working and the life goes slower around and so I decided to dedicate this time for travelling. First i set off to the capital of Galicia and its cultural and administrative center – Santiago De Compostela. The city has a rich and ancient history connected with Saint James,was one of the Twelve Apostles of Jesus,who made his way from the holy land to the north west part of Spain,where the city is currently located. On the Place of his shrine is built a marvelous cathedral of Santiago. It is a sacred place where pilgrims from all over the world come to feel power of the place.You can meet Piligrims are all over the city with exhausted but happy faces.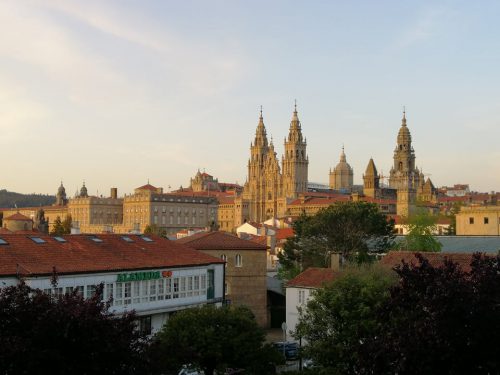 My next destination was a city up north La Coruna and its a place which you should visit at least one in your life.The whole city is surrounded by the coastline of Atlantic ocean and its lenghth is about 15 kilometres. Beaches in La coruna are amazing and in a sunny day full of people,enjoying there time.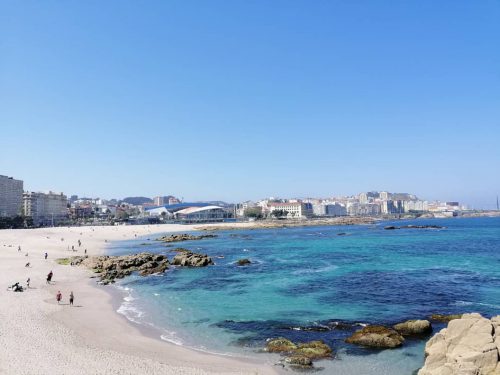 On the very edge of La Coruna is situated lighhouse names «Tower of Hercules» and its the most ancient lighthouse in the world and the only Roman lighthouse which is still in use. The last,but not the least is the fact that great Spanish painter Pablo Picasso started painting while leaving in La Coruna. I really enjoyed my trip and walked all around the city , discovering its vibe and atmosphere.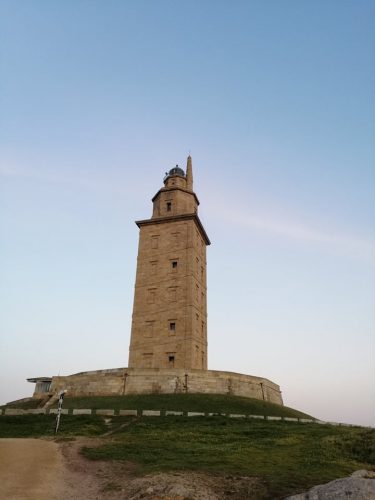 The last week of April had a crucial point- I felt that I am not afraid to speak Spanish anymore and confident to express myself as much as I can. We also had an event in Bueu where we made a presentation about our activities as organisation and facilitated an educational game with Spanish youngsters and it was not a problem to find common way to communicate with them.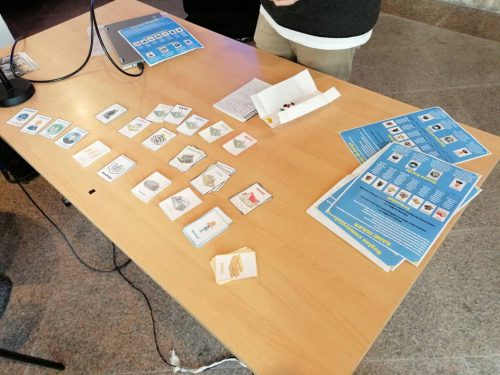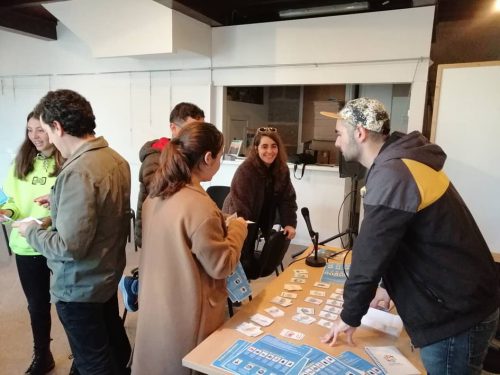 Now I feel desire to lean more and speak more and probably the best way for it is quite simple – just to speak and not to be afraid to make mistakes,as mistakes are the things that help us to grow.
Stay tuned and hasta pronto !