Post # 7 – "Light Up Entrepreneurship"
Hola a todos! Time runs really fast and it's already middle of my project and a half of a year me staying here,in Spain- quite unbelievable as looking back.The month of July was super intensive,full of activities,travelling and adventures.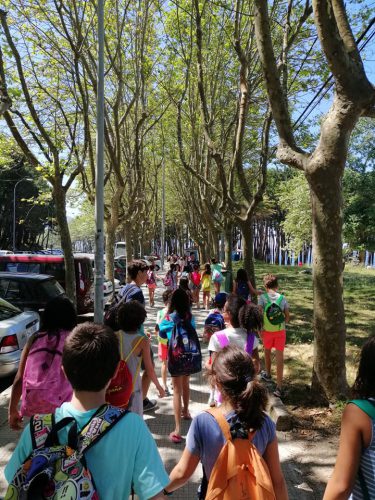 The first week of July I joined a summer camp in Vigo, working with children and facilitating different sport and educational activities.Meanwhile I also tried myself in an English summer camp here in Pontevedra. I was mixing the days several times a week joining one camp or another,depending on the activities I could join in order to be efficient and develop my skills.It turned out to be a whole new experience as I previously only had an experience with teenagers,as here it was all the other case – kids always just want to play,but its necessary to teach them something new as well.So from the beginning it was a bit struggle when you have to organize dozen of kids,but step by step I managed to deal with the situation and win their attention.Also emotionally it is very different and interesting to interact with children,as they share their positive(sometimes crazy) energy and vibes around and make this atmosphere of participation.In total I participated in camps during 3 weeks and it has developed lots of my skills,showed me the way of working with children from more experienced animators,as well as some games and activities which I will use in future while working with youngsters.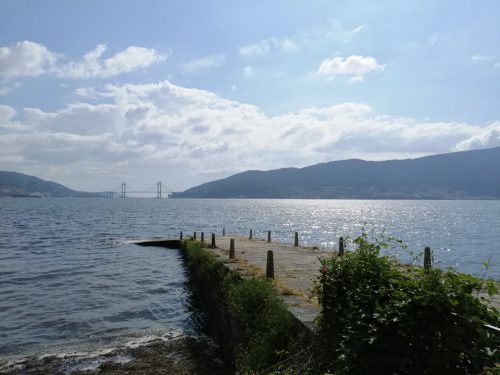 July turned out to be all about travelling- every weekend was about different places. The first of all I visited island of San Simon.»Isla De San Simon» is known since Roman times. In 16th century it was fortification of the great Spanish Armada, attacked by Sir Francis Drake. In 19th century it was a «sanctuary» for heavily deceased with the contagious illness like cholera, meanwhile the civil war it became prison for more than 6000 people. Now it's known as the «island of thoughts» where you come and feel this atmosphere of the past days.After the exploration of the place I had an opportunity to attend an international symphonic concert,where youngsters from Spain,Hungary,USA and Romania were performing there traditional compositions mostly with cellos and violins.The whole event turned out to be wonderful performance with outstanding melodies of different cultures and times.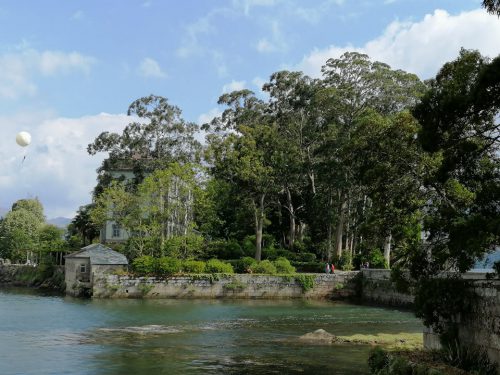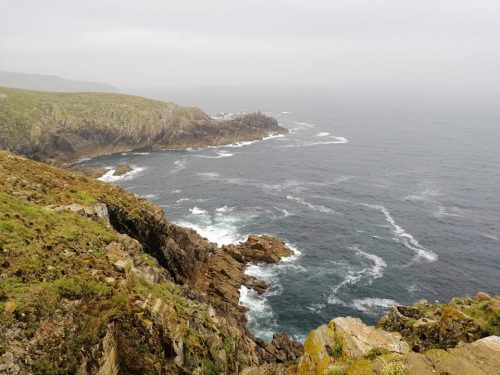 The next weekend with a bunch of guys from Pontevedra we organised a day trip to the island of Ons – the protected natural area and main island of archipelago in the Atlantic coastline of Galicia.And it was magnificent.The island is not very big,but have all the varieties – you can find several beaches with crystal clear water there,forest areas with eucalypts, extremely green plains, footpaths for walking ,outstanding viewpoints, bird watching, rare wildlife – a true paradise. After couple of hours at the beach we decided ot have a hike around the island,but weather did not want to be friendly with us.During half of our hike it was pouring like «cats and dogs» and I was literally soaked to the bone,but this did not stop us and in about of 3 hours we made most of the place ,visiting all the important viewpoints.We also visited place called «Buraco De Inferno» which is translated as hell's hall – ancient people considered this slit to be straight connected with the hell.Now its an area with hundreds of seagulls all around.In total we walked around 15 km and it was absolutely worth of it.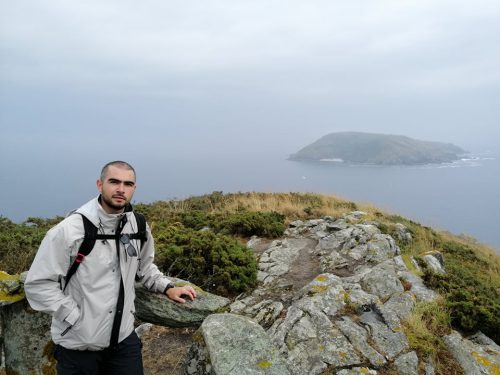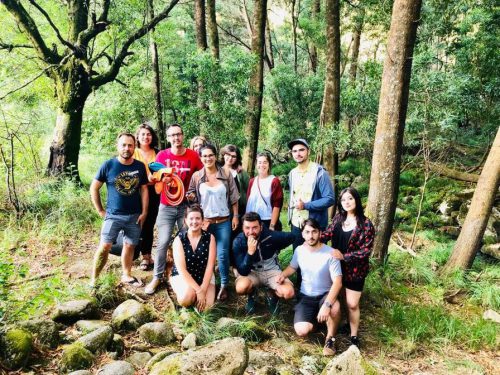 The next week together with team from «Aroello» we wanted for a weekend to Montaria,a small village in Portugal in a rocky area,just a one hour drive from Spain. There we joined the teams from «Creative Habitat» – «Sende», «Dinamo 10» and «WOW» and participated in an event where entrepreneurs from Portugal and Spain presented their projects,initiatives and talked about the obstacles on a way of development. In the evening we had a nice walk around the surrounding rural areas and watched a documentary about the life of farmers in rural Portugal.The day culminated with a magnificent concert of accordion musician.
The last week of July I had one of the most spontaneous and intensive trips I have ever had( you know this tempting prices of low costs that you can't resist?I guess you do).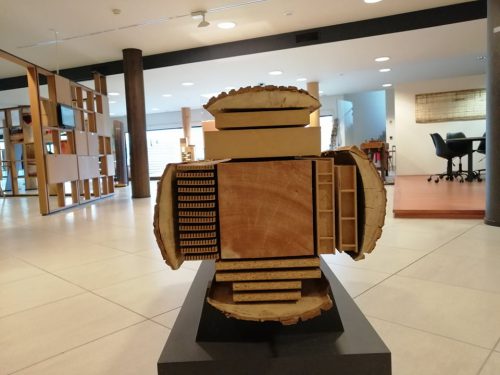 First I headed to Porto and visited coworking space «W.O.W» work on wood,which is the part of a wood manufacturing company Finsa.Finsa is a company in the wood processing sector founded in 1931 in Galicia, Spain. In Porto you can find there only exhibition hall, where are presented different products and all the stages of wood manufacturing, including interactive boards covering information about tree species, practical use, production and manufacturing.The coworking space and the exhibition hall are placed In the same building and present very creative and ergonomic area. After that I headed to Porto airport in order to take my flight,but cheap price usually comes with delays and in mu case in turned out to be 4 and a half hours(yea, «good luck»). Anyway in the end of the day I finally arrived to the point of my destination – gorgeous city of Valencia.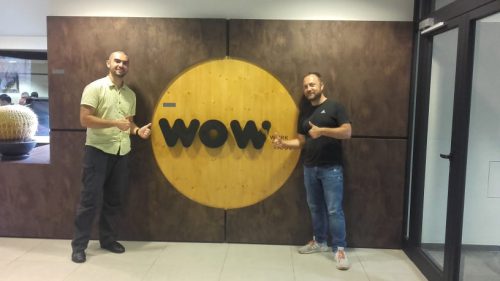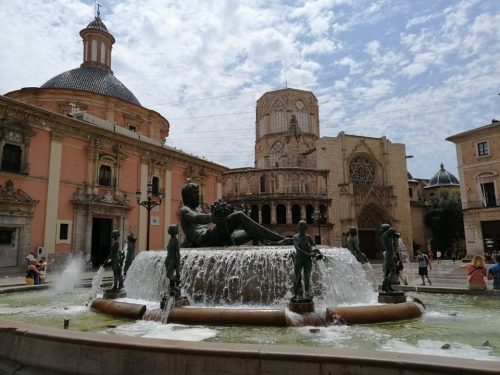 Settled by the roman soldiers and being at one point the richest merchant city in the Mediterranean area, Valencia offers a lot to its visitors. The city still has the heritage of roman,muslim and catholic ages and mixes it all together through architecture and names of its districts. Through the whole city expands tremendous park of more than 15 km, once being a river, before its current was changed due to the often floods. Close to the port you can find futuristic white buildings, which form complex of science and oceanography, but look more as a spaceships. The official symbol of the city is a bat and you can find them anywhere. As a third biggest city of Spain, it has combined elements from the big «brothers», but in a its unique way.In Valencia I had my first couchsurfing experience and it was super cool. I stayed with the guy from Belgium named Pat and he became a really good friend for me during that 2 days in the city.He introduced me to his friends and we had a nice picnic in the park and also explored the city.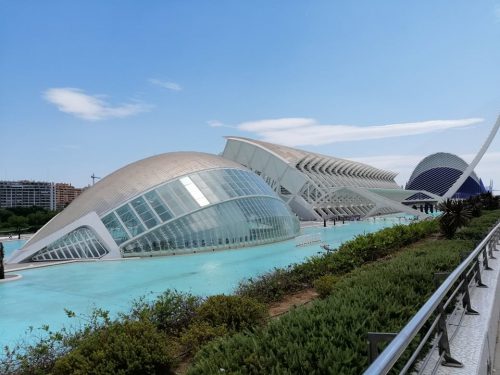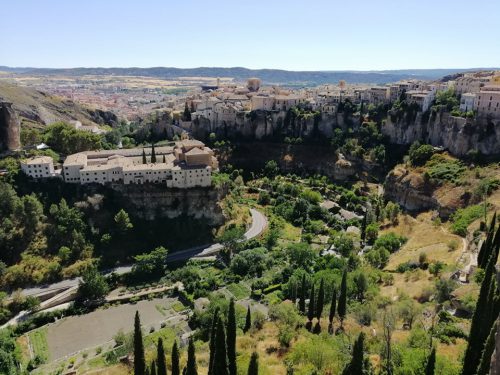 After Valencia my next step for a less than a day was Cuenca- a small medieval city which is famous for its hanging houses called «casas colgadas» and the whole atmosphere of the fortress of an ancient time.It is a really nice place to visit and here again I used couchsurfing where my host was a real chef Olmo,who greeted me with delicious pasta and we had nice conversations on different topics, hanged out around the city ,had some beers and this all together in one day.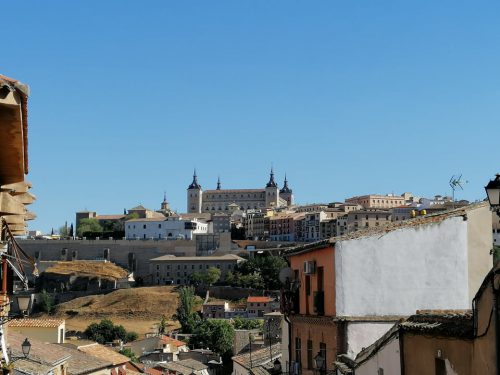 The next morning,or to be more exact after several hours of sleep I took a bus at 6 am to Toledo,which was the only direct options available and it really was worth it to wake up that early because Toledo is a magnificent city. Being the capital of Spain after «reconquista» it has dozens of historical places, temples of different religions and a castle of course,named «Alcazar». The fact is that all the jews were drove out of Spain but in Toledo remains the last synagogue «Del Transito». Meanwhile its also mix of an arabic and catholic influence in architecture and city design,as you can easily get lost in a tiny paths and crossroads.Its even has a museum of medieval torture which I visited with great excitement(for sure it was not fun to getin touch with things closely in the past…)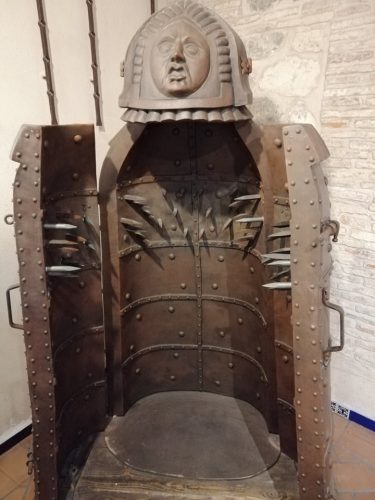 In the evening I headed to my last destination before departing back – Madrid. I was quite tired so decided to take it easy and discovered another cool thing of couchsurfing called hangout and eventually there was a gathering of Madrid couchsurfers that I joined next. and it was dozens of interesting conversations with people I have just met and shared the moments of that evening. I honestly recommend you to try it as an experience of connecting with people that you will not meet the other way and share with them stories and personal views.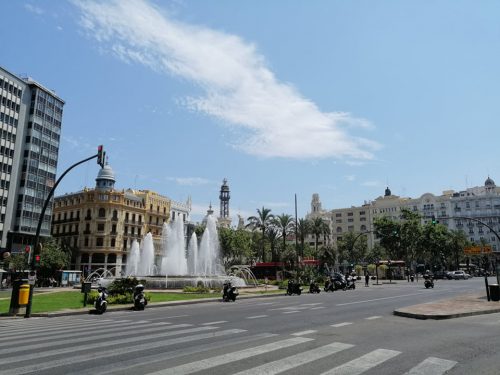 During this intensive 5 days,with all the changing locations,situations and people of course,believe me or not, I have literally walked 106 km and not even in a proper shoes!Now I am guessing that I do not need that much preparation for «Camino De Santiago» as I considered before.Well, let's see how thing go and may be it can be a plan for a future.
For now I am taking «energy saving mode»  for a while,but promise to come back with more interesting stories the next time. Take care and as always,stay tuned and until the next time!